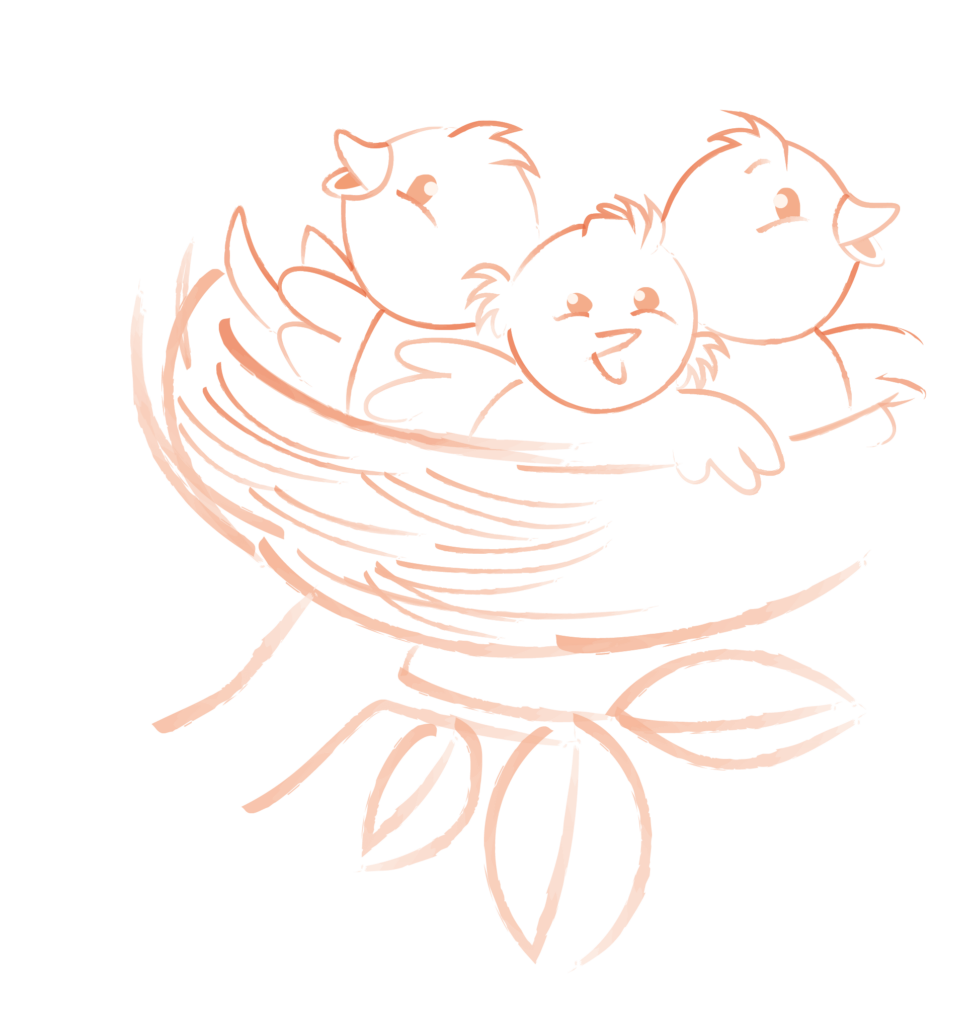 Thus started the Sunday school in CIRD, and our interaction with these children. We came to know about the boy with a bulging tummy, Balarama, who had eaten cement out of hunger in his early childhood.
Madhusri Sengupta
It was a cold, foggy winter morning, typical of Delhi and its surrounding area during New Year. We reached CIRD for the Sunday Satsang. There was a hushed silence engulfing the stillness all around us. Even chirping of birds was not heard at the lawns. The sun was finding it difficult to rent through the thick fog and managed to throw shafts of dimmed sunlight here and there along the walls of the CIRD compound. Not many people were out on the streets. Entering through the gate, we hurried towards the Satsang Hall.
After the Satsang, we had our regular interaction with the staff. Having enquired about their personal well being, we were about to leave CIRD. That is the time we saw them. They were fighting with each other for a vantage area near the compound wall to warm up themselves in the sunlight. Their clothes were nothing to write about except for the folded torn saris wrapped around their tiny thin bodies, tied at the neck and made into a hood.
Well, as for us, we were comfortably clad in our winter gear consisting of several layers of woolens to deal with the treacherous weather. The contrast –we discerned it in all its stark nakedness – disturbed us. We went forward, enquired about them and returned home with a lump in the throat.
For the next few Sundays, clothes were distributed to the children and their families on behalf of CIRD. The response was warm and touching. Sangeeta, a small girl expressed her fondness for us and asked: "When will you visit us again?" Her question was simple and down to earth. However, it started coming back to us and we thought that it would be nice if we could spend some time with these children after our Sunday satsang.
Thus started the Sunday school in CIRD, and our interaction with these children. We came to know about the boy with a bulging tummy, Balarama, who had eaten cement out of hunger in his early childhood. We learnt about little Mamta who died before she could walk (her mother was unable to take care of her); about young Ravi and Kanhaiya, the perpetual and occasional absentees respectively, who had to assist their parents working in the nearby apartment blocks.
As we interacted, we noticed that the children could not help fighting with each other, beating and abusing each other. They were incapable of sitting still even for two minutes. They were ever so hungry that the moment they saw their mothers returning from work, they would run to find out if there was some food in their bags – perhaps some left-over from the various houses. They would grab whatever morsel could be found and gulp it like hungry animals.
In most of the cases, the mother would be working as a housemaid and father either non-existent or given to bad habits as full time occupation. It was clear to us that these children needed not mere clothes but a childhood.
They needed parenting – some fondness, formal education, and probably a vocational training after sometime. To start with, they were taught basic cleanliness, hygiene, good habits to be incorporated, bad habits to be discarded and moral character building.
We thought of teaching them our Ashram Nāmāvali – "oṃ namaḥ sadāśivāya, oṃ namo nārāyaṇāya …" It was a Herculean task to teach them chanting. But we assured them that if they could learn it well, they will stop quarrelling and will become friends to each other. We had to teach them every word separately and make them repeat the words a number of times explaining the simple meaning every time.
Next week, the number of children increased from six to thirteen. Jwala, one of the assistants looking after CIRD, was included to make it fourteen. From this week onwards, bread with jam was served to all the children.
By the third week the number crossed twenty. At this point Poojya Swamiji was at Jamshedpur and as per his advice the strength was capped to twenty for the time being. The interactive programme was gradually increased including free hand exercise and games in order to develop team spirit. After about two months' training, the children improved to some extent and reduced their skirmishes and restlessness in the class.
Initially the children had to be called from their homes. They were also given soap and oil, and asked to take bath before coming. Soon they picked up the ways of physical cleanliness. A bell was set up. Hearing the bell, the children would come running. Now they assemble on their own in front of the CIRD gate waiting for our Satsang to be over. They all now want to go to school also. They have picked up a reverence and a sense of belonging towards the CIRD, and fondly refer to it as "Hamara Ashram"– our Ashram.
It was not easy. A few of the elderly boys at times could not cope up with the simple rules and regulations we taught. They stopped coming. But in most of the cases, they came back later on.
Poojya Swamiji spoke to them on 28th March 2004. Almost all the children could sit through the programme without becoming restless in between. And, yes, a few listened to Swamiji with rapt attention. After they were fed, Poojya Swamiji gifted them dresses.
Presently there are twenty-four children in the class. The class starts with the chanting of 'OM', followed by meditation and the recitation of "tvameva mātā ca pitā tvameva .. .. . mama devadeva .. " (the 1st sloka of Gurugita). Then, through charts, we talk about general cleanliness. They love listening to stories from epics and Panchatantra. We teach them recite some simple Hindi poems and also a little of the number system. The class is concluded with Ashram Nāmāvali followed by meditation. At the end of the class, we give them bread and jam to appease their hunger. It is such a pleasure to see the faces light up!
Many devotees and well wishers have come forward with support and words of encouragement. Some have started participating in the classes actively. Some others make offerings to buy what they need. Fourteen of the twenty-four children have been admitted to a nearby Govt. Primary School with the kind cooperation of the Principal and the Staff. School uniform, exercise books and school bags have been provided by CIRD.
The children are fortunate to have received in their early childhood blessings from Poojya Swamiji, Nutan Swamiji and Ma during their visit to CIRD in March 2004. We are indebted to Poojya Swamiji for teaching us the meaning of expansion of the mind and heart. The words of wisdom – "Vāsudevah Sarvamiti", "Vasudhaiva kuṭuṃbakaṃ " – ring in our ears with a new note of resonance now.
Jai Guru.
– From Vicharasethu, Oct 2004