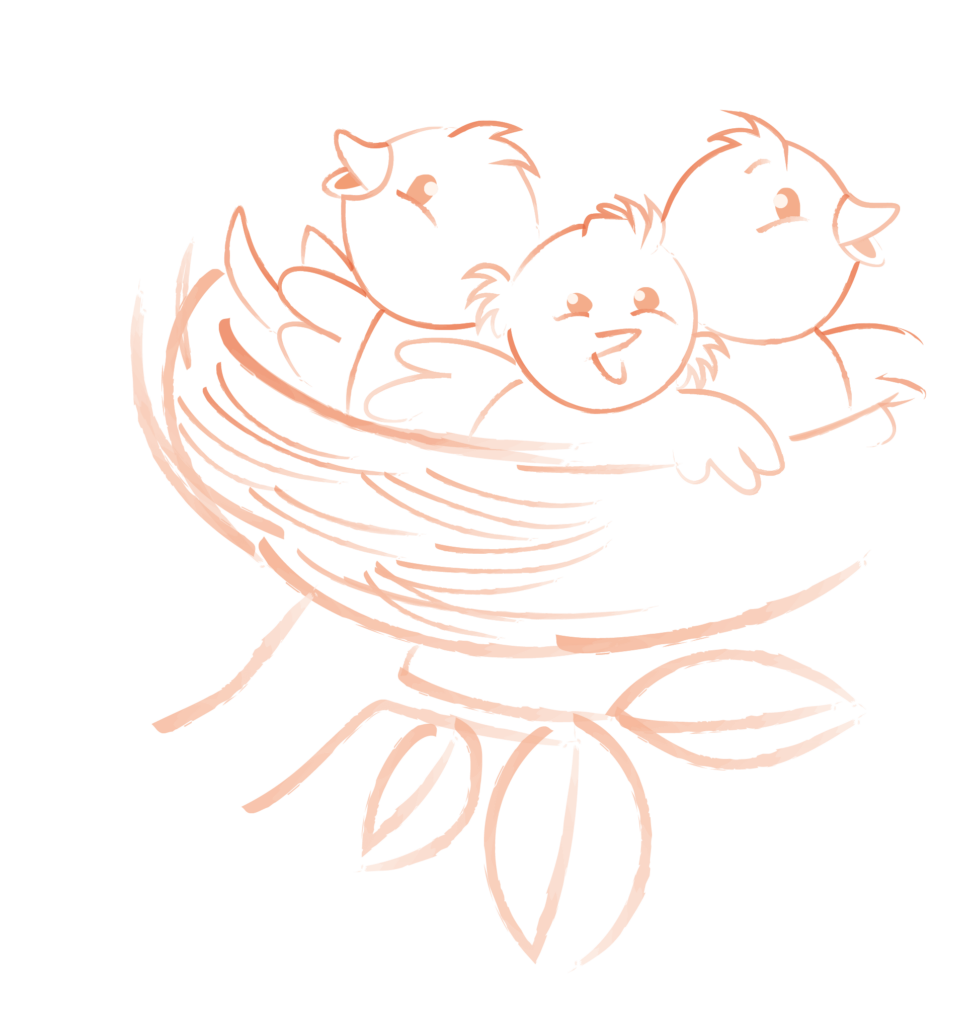 [Translated from Bengali]
In the words of geologists, Dakshinkhanda is a "kumbha-pīṭha", which the flood-waters could never reach. That perhaps made it an ancient settlement of many scholarly people over the ages. Many from Sri Chaitanya Mahaprabhu's lineage visited this area and made it a place of sadhana. In recent past, Sri Dwarikanath Dev Tapasvi Baba stayed in this village and performed his līlā (divine play).
The most well-known noble family of Dakshinkhanda village is the Chattaraj family to whom was born a divine child, a source of delight to the family. In the times to come he would become a source of spiritual knowledge for the world – everyone's favourite "Baba Gangadhara Paramahamsa Dev".
The people of Dakshinkhanda think, just as Swami Vivekananda spread the name of his Gurudev, Sri Ramakrishna Paramahamsa, all over the world, so is Poojya Swamiji spreading the message of Baba Gangadhara Paramahamsa Dev everywhere in India and abroad.
The place where Baba Gangadhara Paramahamsa lived was known as "Poornashram". This Poornashram is currently being reconstructed by Poojya Swamiji, and is making Dakshinkhanda proud. Devotees here are graced with the knowledge and guidance received from Poojya Swamiji as well as Nutan Swamiji and Ma. We devotees meet here regularly for Satsang.
When we came to know that the 90th birthday of our beloved Swamiji falls on 13th May, we devotees got inspired and sitting with Somnath Dada (from Jamshedpur), planned to celebrate Swamiji's birthday. Sweet words, lisping speech in Bengali, affectionate gaze, soft heart, ochre dress and headgear, always busy surrounded by devotees, serving the suffering people as Nara-Narayana – such is our beloved Swamiji.
13th May dawn, all of us devotees gathered at Poornashram around 5 o'clock. As planned, we were well-equipped with musical instruments like khol (percussion instrument), cymbals and gongs. Ladies were in red bordered white sarees, men in white kurtas, with flowers and sweets in their hands. Thus began our "Prabhāta Pheri" – going around the village in procession with "Harināma Saṅkīrtana".
The early dawn silence was broken by the chirping of birds, who had just woken up from sleep. Accompanied by the fragrance of Rajanigandha flowers, the name of Lord Hari penetrated the surroundings and filled our soul. From both sides of the road, villagers started coming out of their houses, watching excitedly Poornashram's chariot with the fluttering ochre flag and the accompanying devotees. Everyone kept asking "Oh! What's going on?" In a voice swelling with emotion, we replied, "Don't you know? It is our dear Swamiji's 90th Jayanti, birthday!"
After going around the whole village, we converged at Poornashram. Our morning procession concluded with the distribution of prasaada accompanied by a shower of flowers and chants of joy in the name of the Guru.
Our indoor program started according to the schedule already decided. A well-decorated special place was prepared the previous night. There, photos of our Guru-parampara were arranged and decorated. Following Somnath Dada, seated in front, the devotees were offering prayers to the Guru. The glorious history of the Guru-parampara was also discussed. With this, the event ended for the time being with the distribution of Paramānna (Payasam) Prasaada prepared by Lakshmi Didi, along with other sweets and mangoes brought by devotees.
In the midst of all this, we were watching on the large TV screen the Jayanti programme webcast from Narayanashrama Tapovanam. At the end, we sang Harināma Saṅkīrtana. On this special day, Poornashram was filled with the presence of inspired devotees. Devotees of all ages – from eight to eighty, sang Guru-vandana. Sweets were distributed and the ecstatic Jayanti celebrations ended with prayers for Poojya Swamiji's good health and long life.
In the evening, after performing Savita-vandana at their respective homes, everyone appeared in Poornashram. The eldest amongst us all, school teacher Sri Tulsicharan Mukhopadhyay lit the lamp and paid respects to the Guruparampara. Somnath Dada recited the 108 names of Lord Krishna; Shyama Dada chanted a Sanskrit verse; Gopa sang a few songs in her melodious voice; Jangal Kaka played the tabla; Devashree Kakima, Snigdha, Snigdha's mother, and other elderly ladies also participated.
Despite all this, I felt as if I was missing something in the core of my heart. As if there was a void in my heart. I found it was the physical absence of Poojya Swamiji amidst all this. If Swamiji could come to Dakshinkhanda today amongst us, if we could have touched his beautiful lotus feet, decorated with sandalwood paste, and taken his blessings, then only we would have been contented.
It is our earnest request to Poojya Swamiji that he blesses us with his presence in person next year. We are even more humbled that Poojya Swamiji did not forget us on this day, although he was so busy. When he referred to us Dakshinkhanda villagers in the middle of his online speech from the Ashram, we all eagerly waited for those five days announced by Swamiji when he will come to Dakshinkhanda and stay at Poornashram. It is our prayer to the Almighty that our Poojya Swamiji, Nutan Swamiji, and Ma Gurupriyaji, along with the Ashram residents, stay healthy. May we devotees be blessed with Swamiji's love and blessings. "Guru-kṛpā hi kevalam".
– Purabi Mukherjee
***
A large number of devotees from Dakshinkhanda village and its neighbourhood joined to celebrate our Gurudev's 90th Jayanti, birthday. Just as we were happy and excited, they were also very happy and excited to be a part of these celebrations. Having been in the presence of Swamiji and celebrating his auspicious birth anniversary, the words that arise from our hearts are:
"Give place to thy servant at thy feet" – is the line from beloved Tagore's composition that comes up first, churning our hearts. With what words can I worship you! Yet how can I live without expressing the happiness of being in the company of a Divine being like you! So, I want to say: O Lord, I worship you only through singing your glory. Drenched in the elixir of your knowledge, I have bathed in the infinite nectar of devotion. Our gratitude to you is endless.
By some miraculous law of the universe, you have graced this little land of ours. But how many of us feel it? This darkness of not knowing is the deepest darkness. To remove our ignorance, eternal light comes back through a few Saints like you. We feel blessed. Seeing such a person so closely, and the opportunity to pay homage to him on his birthday – is the utmost good fortune! This day will be treasured by us in the inmost place of our hearts till our death.
– Lakshmi Chakraborty