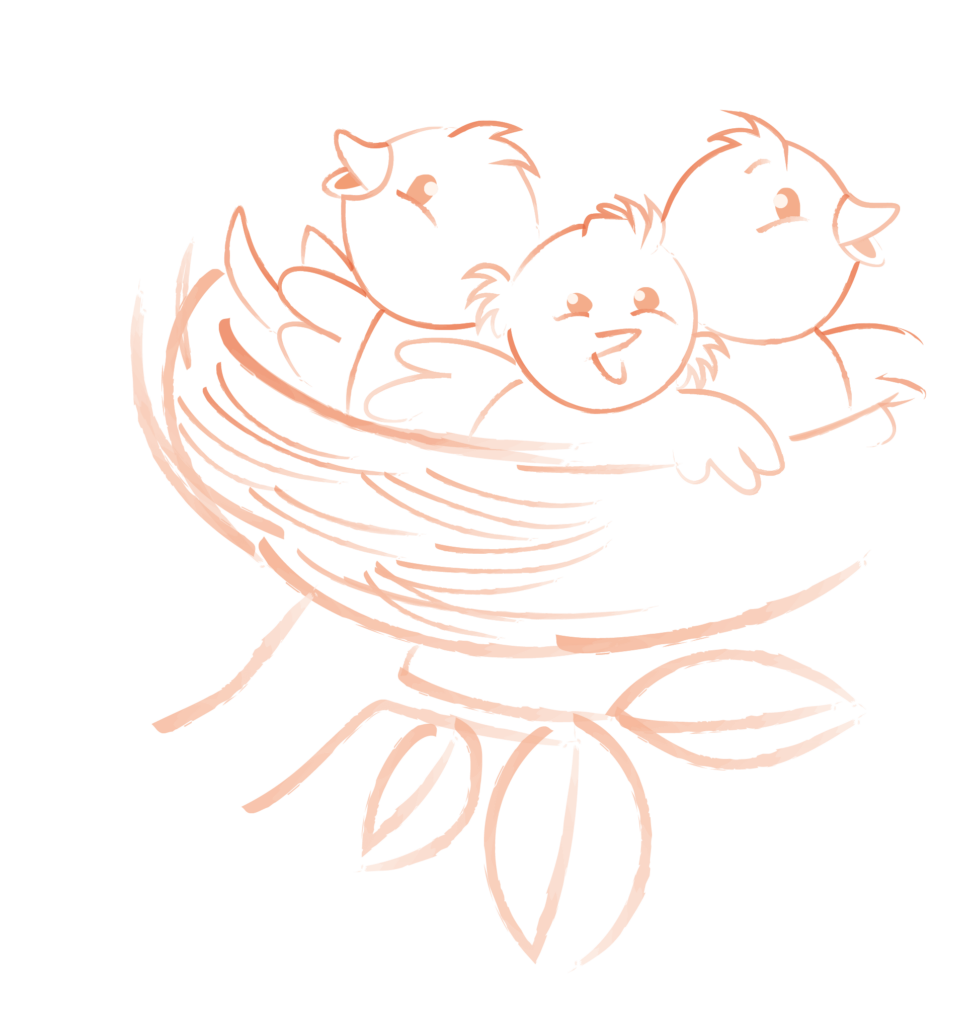 Purabi Mukherji
Ha…ha…ha…ha… The buoyant, child-like laughter of Poojya Swamiji removes darkness and heaviness from all around, bringing light and cheerfulness to our heart. O Lord, even the remembrance of the waves of that 'Divine Laughter' awakens us to the tattva of the Ultimate Reality.
When our Lord's message arrived that we shall be doing the Guru-pādapooja in Poornashram this time, there was a flood of joy, tears of delight filling our faces. Both of us – me and my husband (Apurba) – were thrilled, and with that began the countdown in our minds for that special occasion.
On Gurupoornima day, all of us gathered at Poornashram premises at 4:30 a.m. The auspicious ceremony of 'Prabhatpheri' began with chanting Guruvandana and nāmasankeertana in the mellow atmosphere of early morning. After circumambulating the holy land of Dakshinkhanda, we returned to Poornashram to take prasada. Thereafter, everyone went home, to come back later at 9 am for Guru Archana, which was synchronized with the livestream of Gurupoornima observance in Thrissur Ashram.
Gurupooja was performed in front of Poojya Swamiji's picture placed on a well-decorated altar. We felt as if Poojya Swamiji himself was present right in front of us in Dakshinkhanda. We both mentally washed the holy feet of Poojya Swamiji with Ganga-water and placed them on the pooja plate. Then we mentally anointed the feet with Kumkum and sandalwood drawing Om and Swastika on them. As we were worshipping, we saw the divine feet surrounded by a bright halo of light. Two small tulasi leaves, matching the size of the feet of Poojya Swamiji in the picture, appeared from the basket of flowers for us to fix them on our Lord's feet. It seemed that a divine wave enveloped and guided us making everything beautiful. Suddenly, we felt the presence of Baba Gangadhara Paramahamsa Dev in our minds.
I don't know anything. Still, without any mantra, I offered my first bhakti-pushpa at Baba Gangadhara Paramahamsa Dev's lotus feet, saying mentally: "Baba, I offer you countless pranams. With your 'leela', today Dakshinkhanda is transformed into Vrindavan."
As Nutan Swamiji started chanting Poojya Swamiji's 108 names, each of them produced an exhilaration in the mind. When I heard Ma chanting "Om Sthitadhiye namaḥ", I understood that only 4 more names were left for the worship to end. Wanted to go on and on – wished that this worship would never end.
* * *
All the ladies together wished to prepare some food items to be distributed to the devotees as prasada after the evening sankeertana. Preparation process started at 3 pm, and after cooking and making packets, the ladies went home to come back again for the evening programme.
In the evening, everybody participated in the sankeertana. Along with the ecstatic sankeertana, the air was filled with the sanctifying fragrance of sandalwood and sambrani. It was an overwhelming sight – dancing raising both hands, all were in devotional ecstasy. Such a beautiful sight descended in the birthplace of Baba Gangadhara Paramahamsa Dev, as if by his own grace and blessings!
Thinking about Poojya Swamiji's face, his joyful and hearty laughter, makes our hearts swell with love, fondness and devotion. We pray mentally, "O Lord, I am ignorant, may your grace shower upon me. You are the bridge between devotees and God. You are the symbol of India's valour and strength, of its qualities like sacrifice, wisdom, restraint, prowess, service, respect and love. Your ochre robe is the insignia of the rising sun. Your headgear is the ochre flag on top of Krishna's chariot."
Jai Gurudev
(Translated from Bengali)
By
Purabi Mukherji